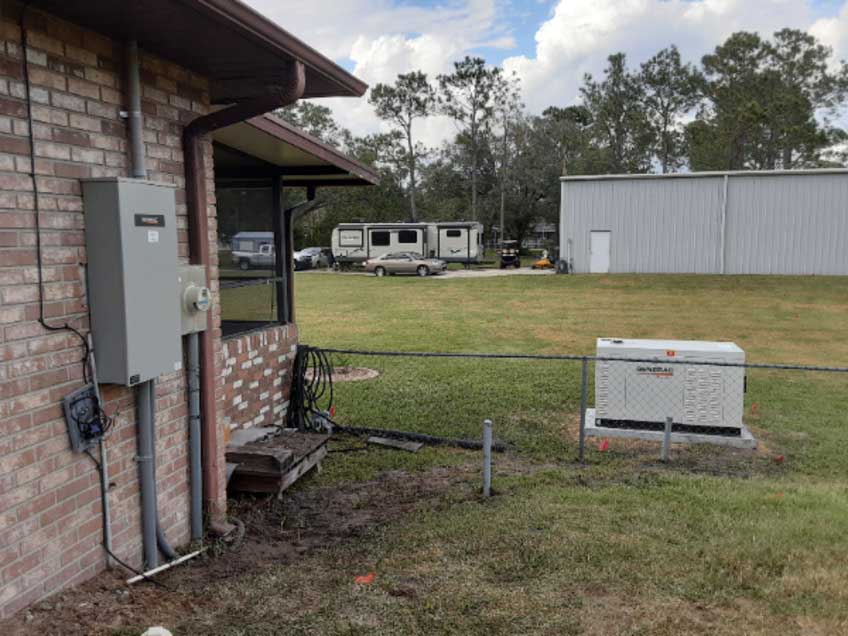 Power interruptions can be a major source of inconvenience–especially since they happen at the most inopportune of times. The good thing is that with a standby generator, you need not suffer through a power failure. Emergency generators also come in handy during colder seasons like winter when temperatures are low.
With Deltron Electric, you get premium quality generator installation in Deltona, FL, and a whole lot more. Below, we discuss the top reasons for you to install a generator.
Keeping Critical Appliances Running
Getting a Generac generator installation ensures that critical electrical appliances keep running even after the power goes out. Appliances such as refrigerators, medical equipment, and overhead lights are critical and you can't afford to have them go off for an uncertain length of time.
Preventing Food Spoilage
No one enjoys throwing away freshly stocked food. A generator will keep your freezer and fridge powered until the lights come back. Some medications also need to be stored under specific conditions. For instance, insulin needs to be kept in a cool place. Your generator will ensure they are in optimal condition all the time. If it develops issues, consult a professional to get a generator repair job so you'll be ready for emergencies.
Keeping Your Living Space Comfortable
Electricity is essential in the basic functioning of a home, and a generator will offer you that privilege even with no electricity. While it may be possible to do without electricity for a few minutes, power outages that last longer will make your space uncomfortable and may lead to unproductivity. By installing a standby generator and establishing a regular maintenance schedule, you can negate this. You can also arrange to have a generator replacement procedure if your current is too old and worn out, or if it has been damaged beyond repair.
For quality stanby generator services ranging from installation, maintenance, and repairs, turn to Deltron Electric. Contact us today and one of our team members will come to your house right away!